Here is a little illustration I created just for fun, and it has turned into one of my personal favorites and best known pieces! Inspired by the Little Golden Book era, I used some digital gouache brushes and used a limited color scheme- it's definitely something I need to try more of soon...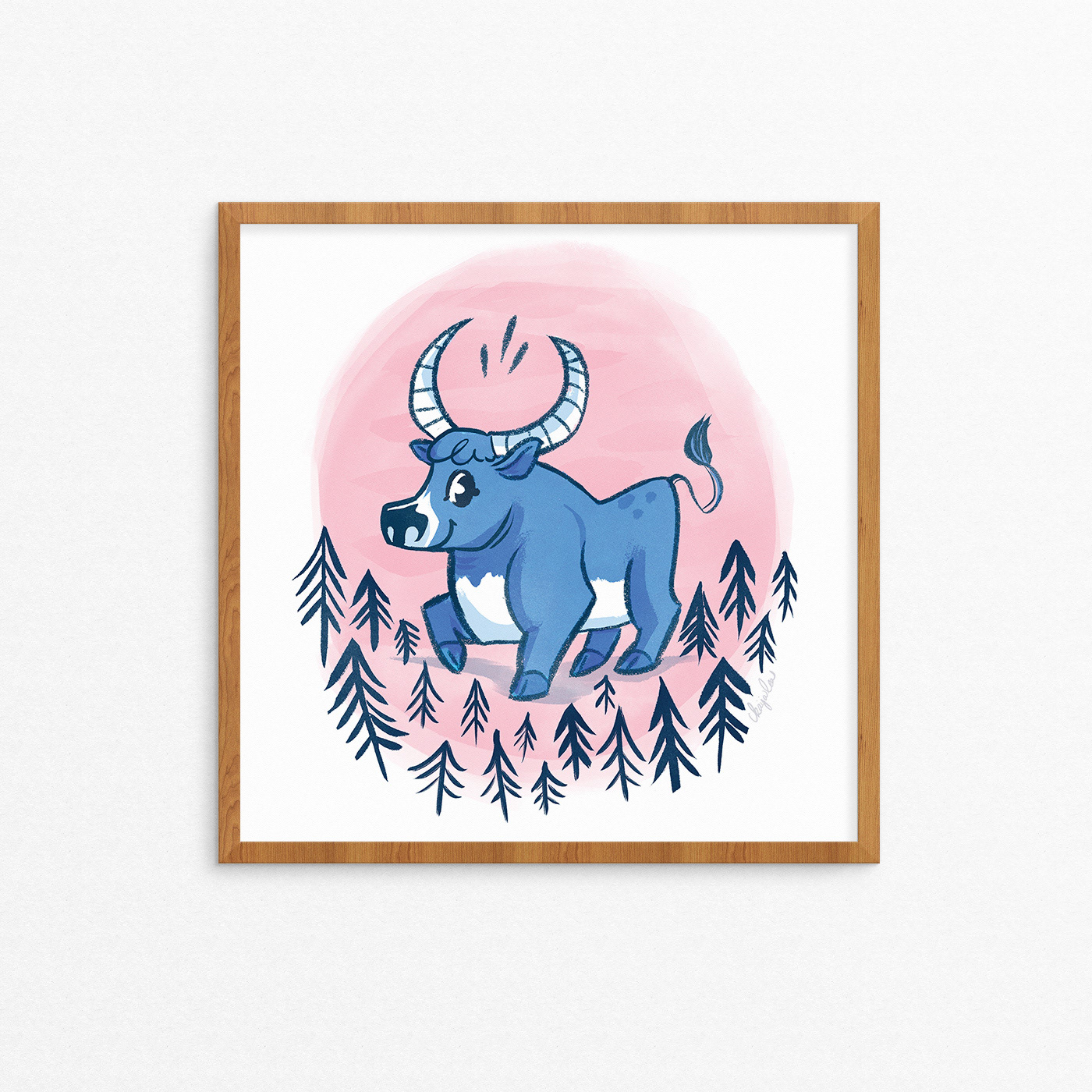 Keep scrolling down to see how this guy has been displayed in the past few years!
Most currently this summer, 2020, Eden Prairie SCHEELS opened their new store location and it's gorgeous. I work on the corporate marketing team as a graphic designer, and there was an opportunity to include Babe on a custom brick wall mural we created for a rollerball/mini bowl game :) It's so retro and so Minnesota!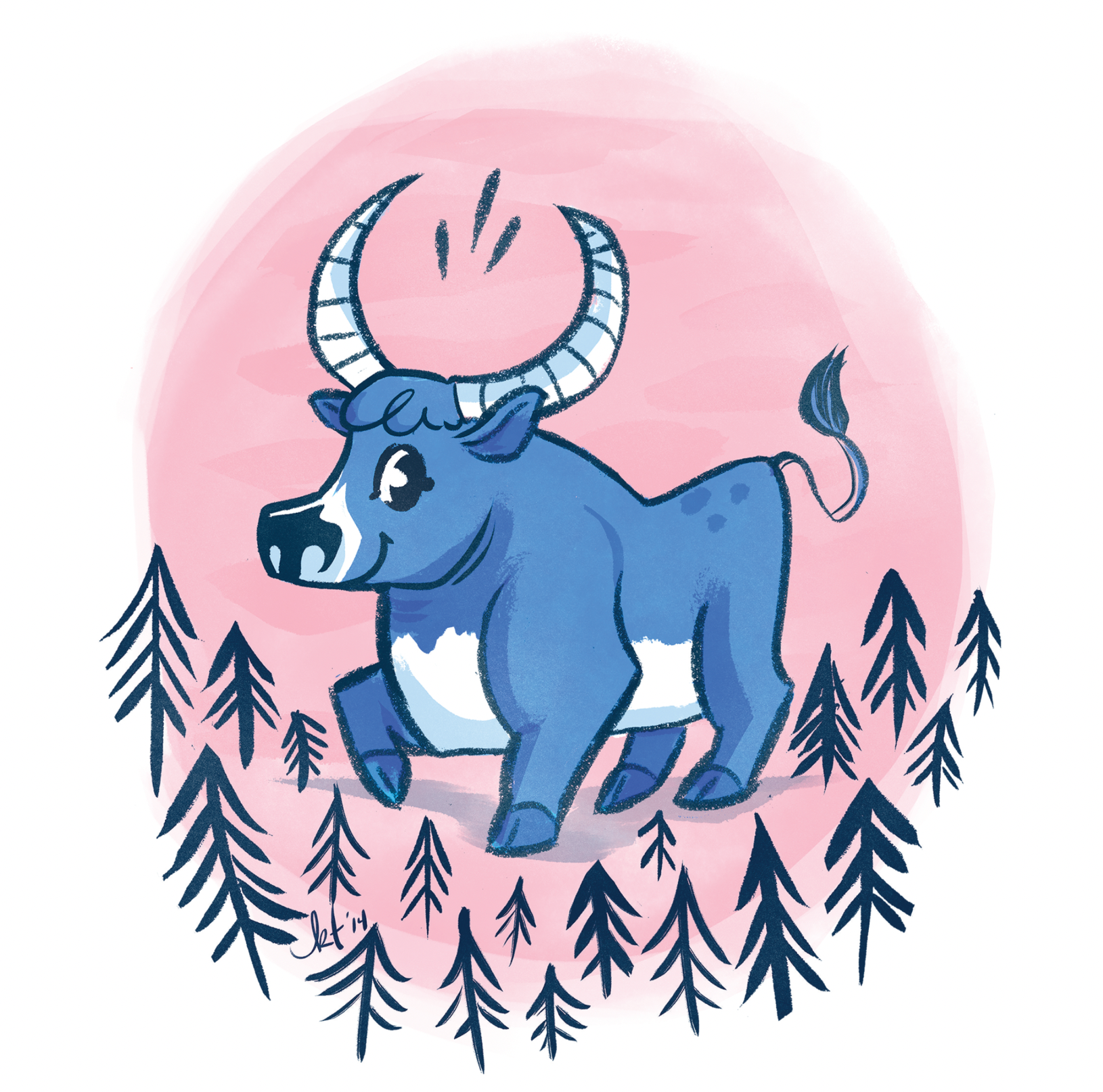 Additionally in Eden Prairie SCHEELS, I created this new poster illustration (shown below)... The style is a bit different because it represents a real, GIANT carved wooden statue in the store's entryway- so fun to take your photo next to this dashing midwestern duo!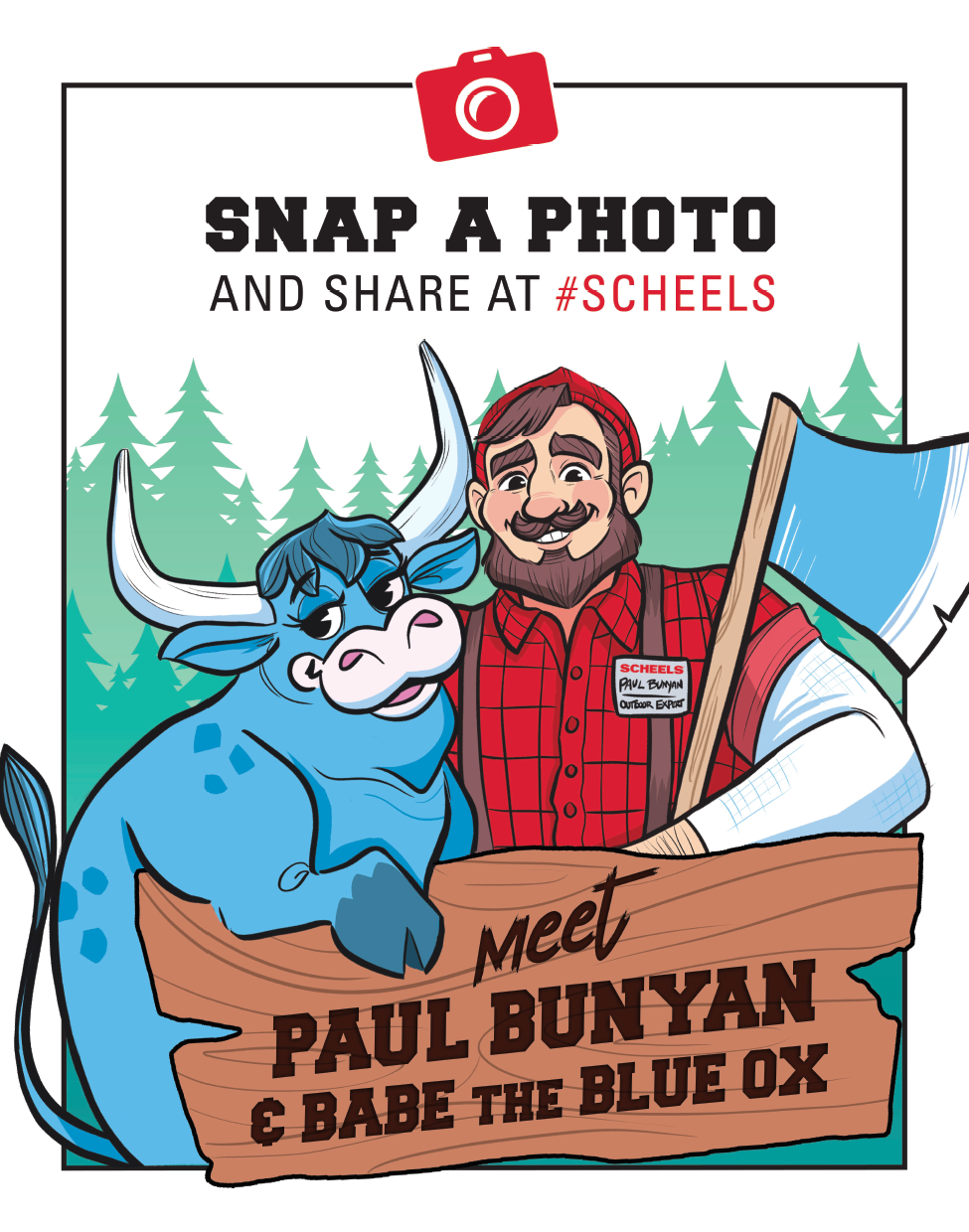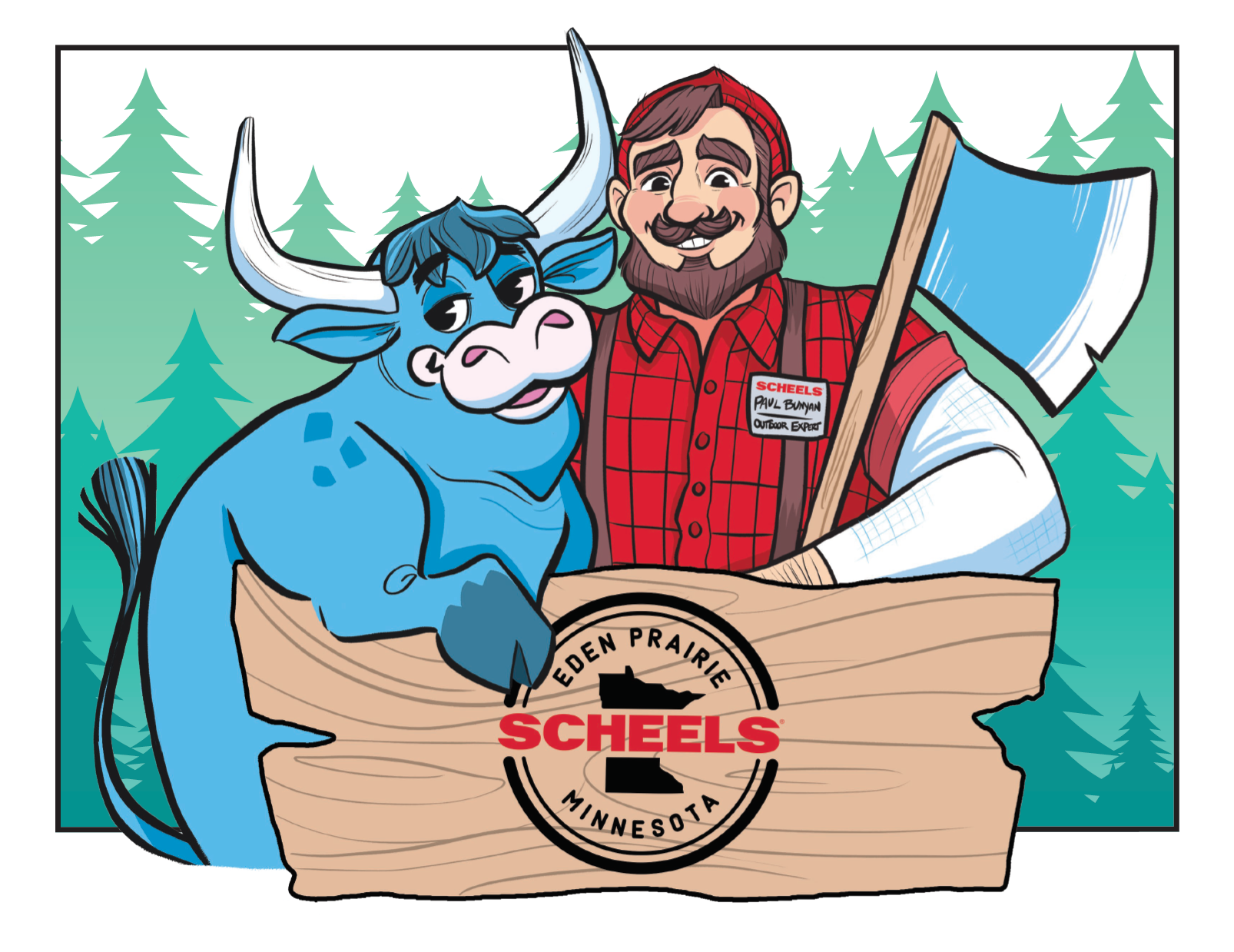 February 2016, at the
Albino Buffalo Sticker Artist show - "Peel and Stick"
at the Rourke Art Museum in Moorhead, MN (look for my art here, 4th from the left)!